"I have been involved with FMHI for a little over two years. The family circumstances that brought me to FMHI came on suddenly. I felt alone and lost in a strange land where I didn't know the language or the customs. FMHI and the support I received through the educational program gave me the courage to voice my experience, to advocate for my loved one and to understand the affects on the family dynamic. I volunteered with FMHI once I was able to so that other families could benefit from the support and information FMHI offers. There is little out there that speaks directly to family.
– Mother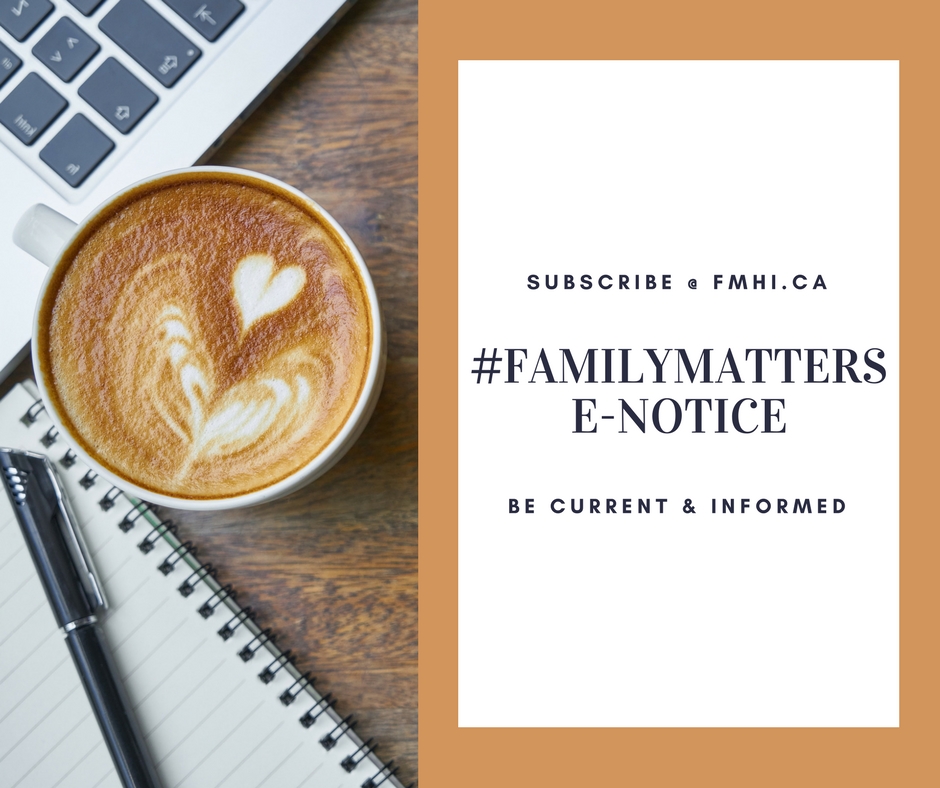 Number of FMHI's #FamilyMatters E-Notice Subscribers: 349
After you have entered your email address into the subscribe section. Please click the link you receive in a confirmation email to complete your subscription. Thank you
*Some organizations/companies have firewalls that are preventing the e-notice from being received to emails. You may find your personal email will allow the e-notices to open.
Older E-Notices: